Not only are Impossible "Chicken" Nuggets Made From Plants packed with protein, but they also contain 0 mg of dietary cholesterol and 25% less salt than animal chicken nuggets.*
Check out the nutrition information below: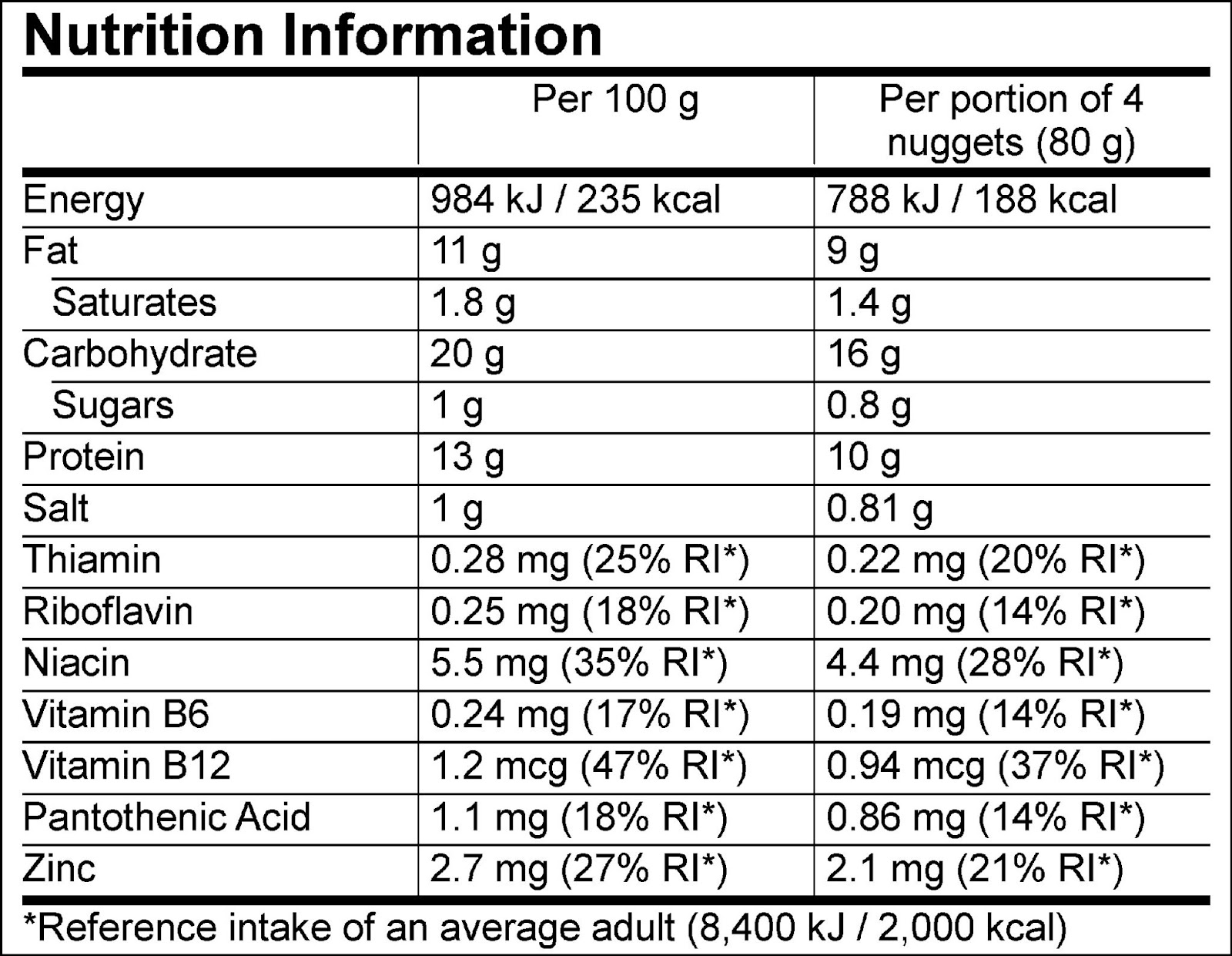 Please note that the above nutritional information is just for the Impossible "Chicken" Nuggets themselves. If you have questions about how a particular restaurant is preparing or serving them, please speak with the restaurant directly.
*The UK's CoFID data on chicken nuggets have 1.1g salt while Impossible Nuggets have 0.8g salt per 80g serving.