Compared to sausage patties from pigs, Impossible Sausage has 25% fewer calories, 30% less total fat, 35% less saturated fat, and 0 mg of cholesterol.* What's more? Impossible Sausage has no animal hormones or antibiotics, so you can be sure you're eating good and eating right.
Here are the nutrition facts: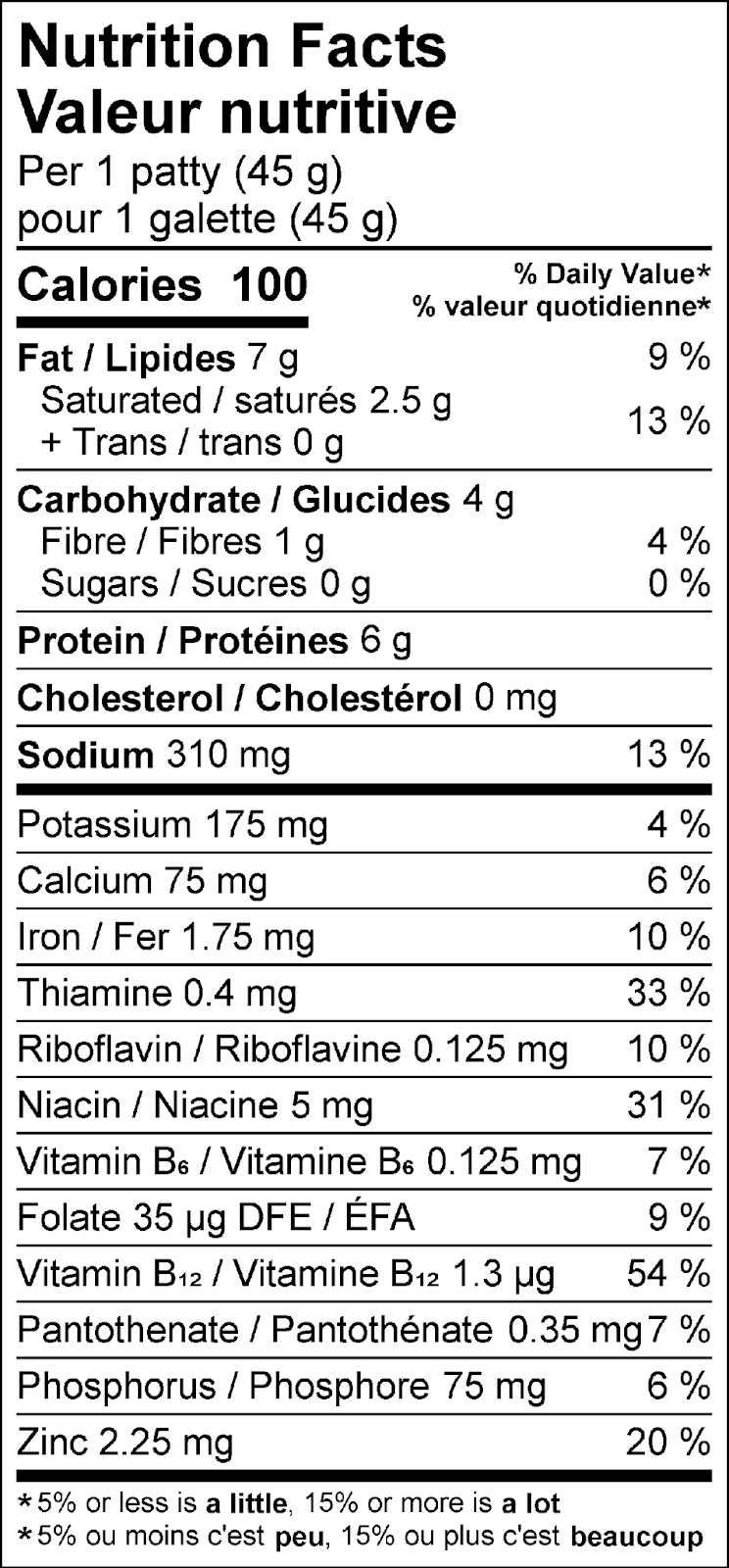 Please note that the above nutritional information is just for the Impossible Sausage patty. If you have questions about a specific restaurant's preparation, please speak with the restaurant directly. (Allergen and nutrition information for the Harvest Breakfast Sandwich at Tim Hortons can be found here.)
*Pork breakfast sausage rounds, cooked, have 134 calories, 10g total fat, 4g saturated fat, and 29mg cholesterol while Impossible Sausage Made From Plants has 100 calories, 7g total fat, 2.5g saturated fat, and 0 mg cholesterol per 45g serving.
Looking for Impossible Sausage ingredients? Click here to check them out.