Here for the headlines? Every 4 oz. serving of Impossible Beef contains:

19g of protein-- the same as 80/20 ground beef

0mg cholesterol (6g saturated fat)

25% the daily value of iron

No antibiotics or animal hormones



Looking for just the facts? The nutrition facts panel for our current recipe is below.

Keep in mind, these nutrition facts are just for Impossible Beef -- not the buns, sauces, seasonings, and other tasty add-ons that chefs serve with it.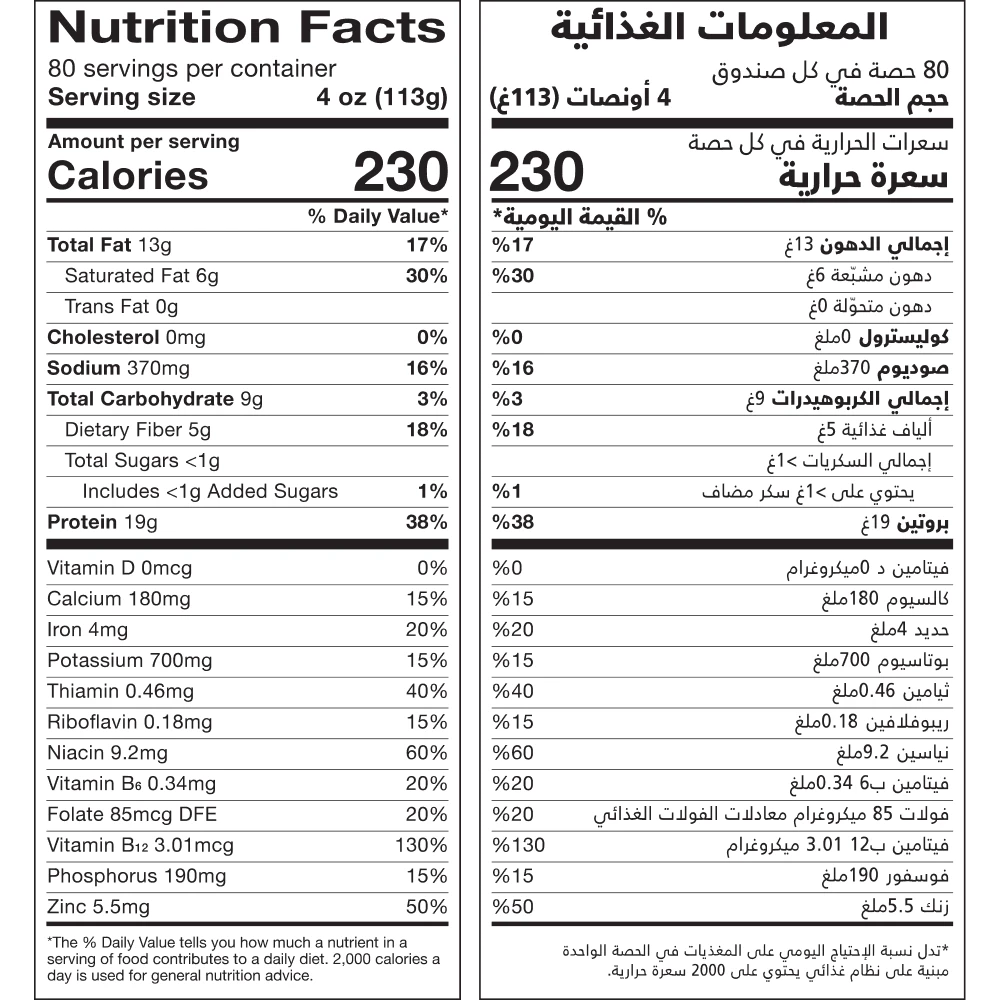 Looking for the ingredient list? You can find it here.
The food you eat doesn't just impact your health, it impacts the health of the planet. Learn more here.